How the latest Micro Data Centre solutions support Edge Computing
EDP Europe will be hosting a series of webinars that take a look at the solutions available that support Edge Computing.
The first webinar took place on Wednesday 18th May 2022 and was recorded. The recording is available by completing the form at the bottom of the page.
In this first webinar we looked at:
A brief history of Edge Computing.
Why Edge Computing is important in 2022.
The challenges presented by Edge Computing.
The range of Micro Data Centres available, where they can be deployed and the benefits they can provide.
What is Edge Computing
With the increasing adoption of Cloud services, along with the growing number of 'smart' devices that connect to the internet via Wi-Fi and 5G, data traffic between centralised Data Centres and the sources of data continues to grow and in doing so is pushing network bandwidth to its limits, reducing processing speeds due to increased latency.
One solution to these connectivity challenges is to bring the points from which data originates, is processed, stored, or consumed closer together – Edge Computing.
Edge computing brings data closer to the edge of the network and enables efficiencies in how data is transferred and the speed at which it is transferred that positively impacts the users' experience be it businesses, public sector or retail consumers.
For localised computing to succeed the right infrastructure needs to be implemented. The webinar will cover the options available and how choosing the right solution can support the data processing needs for offices, warehouses, factories, stadiums etc that might not have the space or infrastructure for an in-house Data Centre.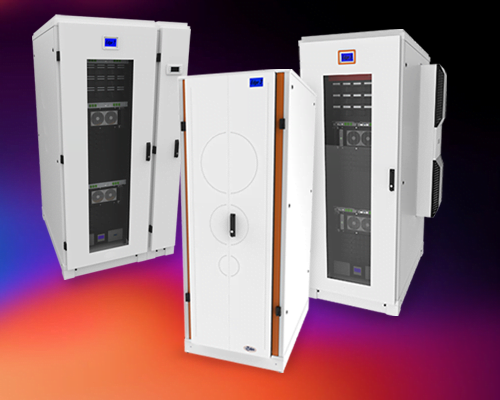 Why choosing the right Micro Data Centre is important
When choosing a Micro Data Centre there are other considerations to consider including the impact to employees being exposed to noise and heat from IT equipment, along with cooling the IT equipment itself and preventing it being exposed to environmental contaminants such as dust.
To request the recording of this webinar, complete the form below